DUCK SHOOT is a fairground themed game of knocking ducks off the rail to score points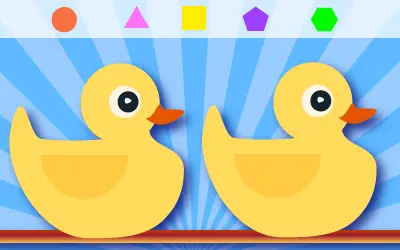 DUCK SHOOT is a fun game to learn math where you attempt to knock over all the fairground ducks in each level. In the first level there are only 6 ducks but by level 10 there are 24 fast moving quackers quacking.

After each level, win an additional 20 points by correctly answering a math question from your selected topic. There is no timer in this game: take as long as you like to answer the math questions correctly for a best score to get you on the DUCK SHOOT leaderboard.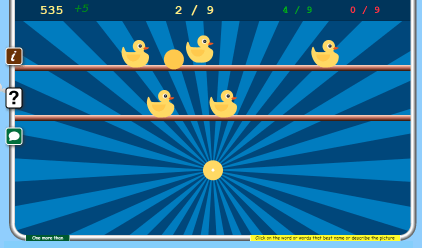 Notes
This is a fun game of knocking over as many tin ducks as you can
Also suitable for tablets and mobiles (it's actually more fun than with a mouse)
Answer math questions correctly for a higher score
No timer element, you can relax and concentrate on getting your math right!
UXO * Duck shoot * The frog flies * Pong * Cat and mouse * The beetle and the bee
Rock fall * Four in a row * Sow grow * Choose or lose * Mix and match