This is our version of the classic early computer game "Breakout" ( itself a development of the even earlier "Pong" game - we prefer that name ) where a player controls a bar that knocks a ball or puck around the screen.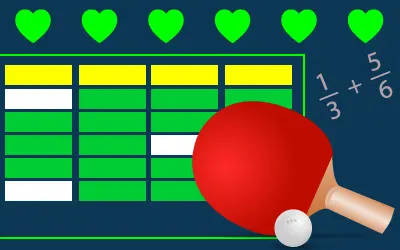 In our version of Pong/Breakout, there are 3 types of bricks for you to break: green bricks are worth just 2 points; yellow bricks are worth a whopping 50 points; breaking white bricks, which are worth 10 points, wins you a math question from the topic you have chosen.

You start with 5 lives. If the ball goes below the paddle, you lose a life and 200 points. The game ends when you answer all 10 questions or lose all your lives.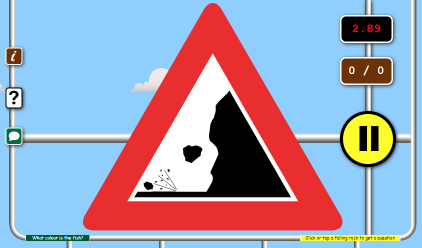 Notes
This version of Pong is a one player game to learn or revise math
Our PONG for math is a scoring game - play a few times and set a personal best score!
Addictive! You may end up trying to avoid the white bricks so that you can play for longer...
UXO * Duck shoot * The frog flies * Pong * Cat and mouse * The beetle and the bee
Rock fall * Four in a row * Sow grow * Choose or lose * Mix and match